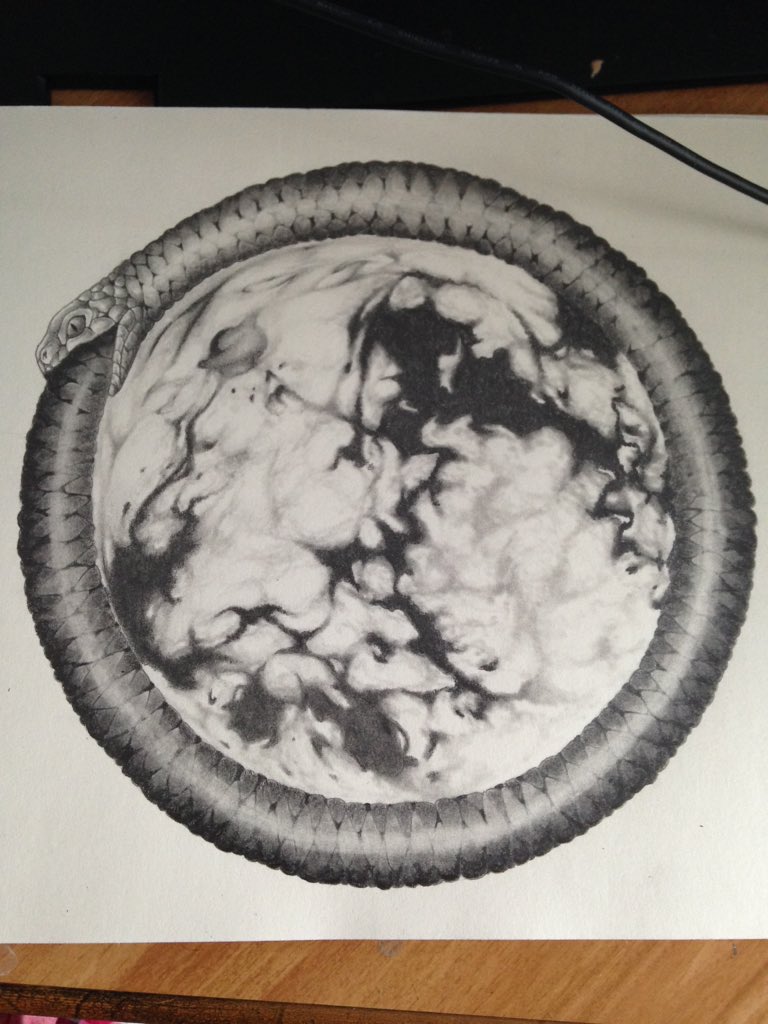 ★ Back to Art Database ★
YouTube: N/A
Original: For Sale
I haven't really drawn with graphite pencils recently, and I always joke around with praising the moon (think Dark Souls, how everyone says "praise the sun." I'm not a fan of the sun.). Plus, I don't often draw things at a large size, unless it's digitally drawn–it's just easier for me that way. So this was kind of a challenge to myself.
I wanted something to deal with the moon. I thought of a wolf at first and was like, eh, that's kind of overdone. Why not a snake? Why not an ouroboros? It kind of gave me an idea that if the ouroboros happened to swallow itself and consume the moon, the chains binding Fenrir the wolf would break.
---
★ For basic farming guides, check out my YouTube.
★ For more in-depth guides and artwork, see my Patreon.
★ Chat with me on Discord.
★ Keep up to date with me on Facebook.
★ Interested in artwork? I've got an Etsy shop!
★ I livestream both my artwork and gameplay.